Opportunities in Ghana for Nigerian Businesses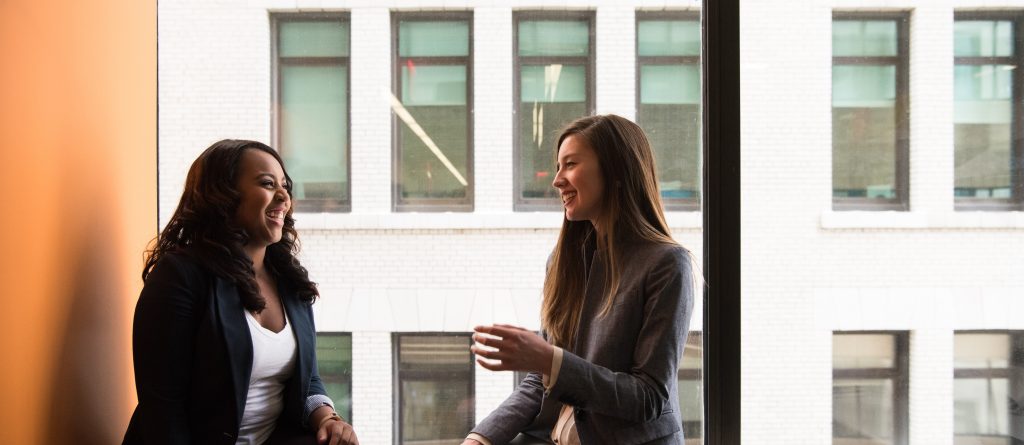 Ghana and Nigeria are the top destinations when it comes to doing business in West Africa. Both countries receive a significant portion of foreign direct investments (FDIs) entering the sub-region. This
is particularly so in Ghana because of her stable political environment, young population, high level of
security, and a growing economy despite external shocks.

Most Nigerian businesses agree with these sentiments as we have seen significant Nigerian investments in Ghana over the past five years. From 2017 to 2021, data from the Ghana Investment Promotion Centre (GIPC) indicate a total of 20 major investment projects totalling $ 63.5 million made by Nigerian investors in Ghana. This excludes other smaller investments that are not captured in the GIPC database.

Although there are multiple business opportunities in Ghana, some of the notable sectors that have attracted Nigerian investors are manufacturing, the services sector, and general trade.
The manufacturing sector is a major sector of interest among Nigerian investors, recording 61% of total FDI within the period under consideration. Companies such as Dangote Cement, Bayswater Industries Limited, Ozoza Lifestyle Limited and Locegy Integrated Venture Limited have all made investments in Ghana's manufacturing sector.
Also, watch below on YouTube: Must WATCH | Opportunities in Ghana for Nigerian businesses

The services sector in Ghana is also quite popular among Nigerian investors, particularly, when it comes to using technology to facilitate the production of goods and services. The service sector constitutes about 15.3% of the total Foreign Direct Investment (FDI) from Nigeria. Big brands from Nigeria such as Flutterwave, Plentiwaka, Remx Capital, Venture Garden, Multigate Solutions, Sendbox Software, Bento Technologies and Instant Payment Solutions have all set up shop in Ghana. More details on the distribution sector of Nigerian investments are highlighted in the chart below.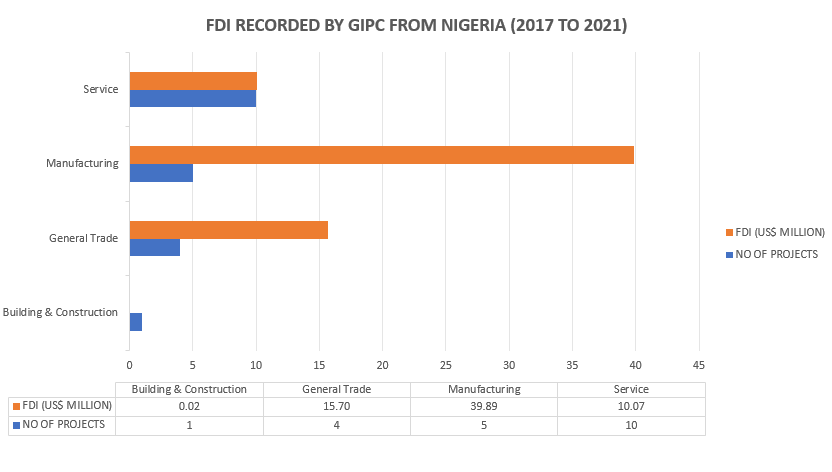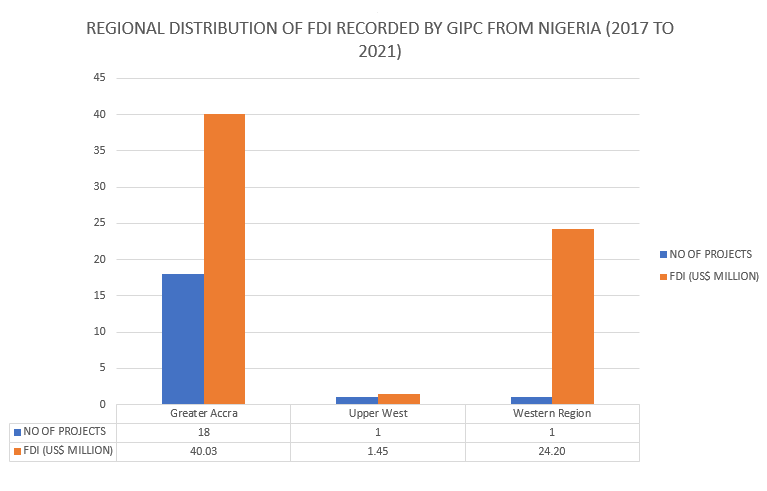 The General trades sector is also a keen sector of interest among Nigerian investors, which is not
surprising, given that there exist several investment opportunities in the trading sector from trade in gas to auto parts, food, machinery etc. Further, analysis of spending patterns reveals a big pull towards food commodities, vehicles, machinery, electrical appliance, and plastics. Read More about what Ghanaians are spending on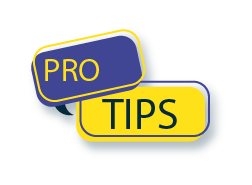 Tips for New Investors Looking to Explore Opportunities in Ghana
New entrants must take cognizance of three fundamental factors

Price Sensitivity of the Market
Though consumers in Ghana are very price sensitive, there is also a high appreciation for quality products. Most Ghanaians fall within the low to lower-middle-income class and so the price comes first in deciding what to buy. There is a market for premium products, however, products targeting low to middle-income consumers should consider price as a key factor in the market entry stage.

Hence your ability to source or produce the products (which must be of relatively good quality) at competitive prices will determine your market success. Further, the pricing strategy adopted for your business or products should be backed by independent research to strike an appropriate balance between price and quality.
Credit is Key
Have a strategy for credit for your B2B clients. A good amount of trading in consumable goods is carried out on a credit basis in Ghana. Most medium to large distributors/wholesalers with good distribution channels will want to trade with you, but on credit, especially at the market entry stage. Whatever you do, have a strategy for credit.
In the medium term, as the products begin to gain considerable visibility in the market, you may
tighten up your credit policy and even be able to have distributors/wholesales make advance
deposits for their goods.
A Good Marketing Budget
Have a strong budget for marketing and promotion in the initial 3 years, especially in the consumer and retail space – food, beverage, home, and personal care segment. There is an influx of imported products on the Ghanaian market across all segments.

Equally, there is a strong market for local brands in key segments like food, beverage, and personal care. Thus, achieving product visibility through effective marketing and promotion is a defining factor to success.
About Firmus Advisory Limited
Firmus Advisory offers a comprehensive range of market research services including market and sector insights as well as customer satisfaction studies. Employing the full set of market research tools (depending on a business's particular need), we unearth insights that will help you understand a business situation and make insightful and profitable decisions.
Over the years, we have provided research services to several local and international companies and have obtained optimal experiences in the areas of customer experience surveys, market insights, and brand tracking studies across multiple sectors.
Follow us on all our social media channels