Knowing Nigerian Government Agencies and What They Do
Businesses in Nigeria are well-regulated by various Nigerian Government Agencies. However, some Government Agencies work or regulate all businesses regardless of the sector or nature of business while others are specific to a particular sector. This article aims to help you identify the various regulatory agencies and how they apply to different businesses.
The Agencies and their functions as it pertains to businesses in Nigeria are briefly discussed below.
The Corporate Affairs Commission (CAC)
This is the first agency every proposed business must interact with before engaging in business activities in Nigeria. It is established by the Companies and Allied Matters Act (CAMA) and is charged with the responsibility of incorporating companies in Nigeria. Thus, before an individual or an entity can operate in Nigeria, it must be duly registered with the CAC (https://www.cac.gov.ng/). The forms of business entities in Nigeria include the Business Name, partnerships, and companies. Please note that foreigners cannot register a business name.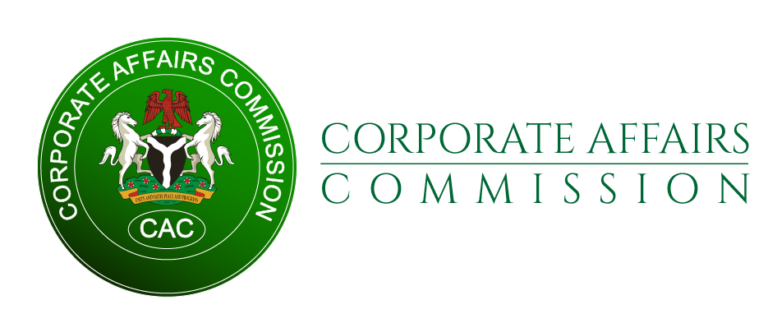 For eighteen (18) months, the agency requires that businesses file annual returns to ensure adequate monitoring of the affairs of the company as well as notifications of various post-incorporation activities. Failure to do this would result in your business being inactive and if this persists for a long period the business would be struck out of the CAC register. The impact of non-compliance cannot be overemphasized because if a company has a registration problem the other agencies have no business with it as CAC registration is the root of every legal business in Nigeria.
The National Investment Promotion Commission (NIPC)
This agency applies to businesses that have foreign participation in its ownership. It is established by the National Investment Promotion Commission (NIPC) Act and is charged with the responsibility of regulating foreign investments in Nigeria. The documents majorly required for this are documents obtained upon incorporation with the CAC. Upon registration, with the NIPC (https://www.nipc.gov.ng/) foreign investors are entitled to several incentives such as prevention from being nationalized by the government.

Federal Inland Revenue Service (FIRS)
The Federal Inland Revenue Service is one of the major Government agencies established by the Federal Inland Revenue Service (Establishment) Act, 2007, and is charged with the responsibility of assessing persons and entities chargeable with tax and ensuring the remittance of such to a designated account. FIRS (https://www.firs.gov.ng/) also issues a tax clearance certificate (TCC). To pay taxes, every business is expected to obtain a Tax Identification Number (TIN) by the Finance Act, 2020. In carrying out certain activities or seeking to obtain licenses, a Tax Clearance Certificate (TCC) that bears the TIN is required. Such activities include obtaining a Money Lenders License, Department of Petroleum Resources Permit, Certificate of Residence to enforce a double taxation Tax Treaty, etc.
National Office of Technology Acquisition and Promotion (NOTAP)
This agency regulates the transfer of certain foreign technology into Nigeria and the proceeds obtained from the use of such within Nigeria. It is established by the National Office of Technology Acquisition and Promotion Act (NOTAPA) which requires every contract involving the transfer of technology with Nigerian Partners to be registered with NOTAP (https://notap.gov.ng/new_dev/) within 60 days of its execution. Consequently, where the transfer of technology involves the use of trademarks, and the right to use patented inventions among others, it must be registered with NOTAP.
Nigeria Social Insurance Trust Fund Management Board (https://www.nsitf.gov.ng/)
This board is charged by the Employee Compensation Act 2010 with the responsibility to oversee the payment of compensation to employees to have suffered a workplace injury. The employer is required to make certain contributions to the Compensation Fund which are borne only by him and not the employee.
Nigerian Immigration Service (NIS) & Federal Ministry of Interiors (https://interior.gov.ng/)
These two government agencies are responsible for regulating the entry and exit of persons from Nigeria. it issues travel documents, residence permits to foreigners, passports to locals, and visas to foreigners. Business Permit which is required to commence and register a business by foreigners as well as an Expatriate Quota for businesses seeking to employ foreigners. This agency also issues certain permits such as a Visa, and the Combined Expatriate Residence and Aliens Card (CERPAC) are required to be obtained from the Nigerian Immigration Service (https://immigration.gov.ng/) to enter Nigeria and stay for a certain period.

The National Agency for Food and Drug Administration and Control (NAFDAC)
It is established by The National Agency for Food and Drug Administration and Control Act. This agency regulates the production, distribution, importation, and exportation of food, drugs, water, detergents, cosmetics, etc. Any person intending to participate in any of the above must seek and obtain approval from NAFDAC (https://www.nafdac.gov.ng/) which permits an individual or entity to manufacture certain foods, cosmetics, or drugs for sale otherwise they will be deemed illegal and seized by the government.
Central Bank of Nigeria (CBN)
This is established by the Central Bank of Nigeria Act 2007 and it serves as the primary body responsible for regulating financial services and financial institutions in Nigeria such as minimum share capital for financial businesses, the requirements for obtaining licenses, issuing the legal tender, etc. It also requires a foreign business intending to import capital to obtain a Certificate of Capital Importation from an authorized dealer i.e. a bank. The CBN (https://www.cbn.gov.ng/) also has the right to withdraw licenses already granted where a company does not comply with its Regulations.
Federal Competition and Consumer Protection Commission (FCCPC) (https://fccpc.gov.ng/)
This is established by the Federal Competition and Consumer Protection Act (FCCPA) 2019 with the mandate to regulate competition in Nigerian Markets, combat adverse market practices and protect and promote the interests and welfare of consumers by providing access to a wider variety of quality products at competitive prices. It can seal up premises suspected to harbour fake or substandard products, harass consumers such as we have seen in recent times and publish a list of goods, companies banned or restricted. Digital lending companies are required to register with this agency.
Securities and Exchange Commission (SEC) (https://sec.gov.ng/)
This is established by the Investment and Securities Act with the primary responsibility of regulating the capital market. It carries out the registration of market operators such as issuing houses, brokers, debt instruments, debentures, and brokers. It conducts inquiries and audits of any participant in the capital market and enforces sanctions for any violation of its rules.
Standard Organization of Nigeria (SON) (https://son.gov.ng/)
This agency is established by the Standard Organization of Nigeria Act, this agency determines the standard and quality of every product must attain. It can therefore certify a product having attained such standards for production and importation. The agency may seize, confiscate, and prohibit the sale of any products for failing to meet the required standard. Essentially, it ensures the standardization and quality of products in Nigeria to protect the consumer of such products.

In conclusion, the above regulatory Nigerian Government agencies are not exhaustive but are the main agencies regulating business operations in Nigeria. Every business in Nigeria has an industry-specific agency that regulates its affairs and as such you must ensure that you seek advice on what agencies apply to your business. Send us a message today to ensure your business is regulatory compliant.